Port Report
Villefranche Sur Mer
Villefranche, France
---
A Port of Call of
Splendour of the Seas
May 15, 1999
Images by Kjell & Lois Evensen
---
Background Image: Roadside Flowers of Villefranche
---
Villefranche is the port city to Nice and Monaco. We have visited those two cities
during previous port calls to Villefranche and have explored this little village
several times before. Villefranche is our favorite Mediterranean port of call. The people
are friendly, the city is clean, and there are photographs begging to be taken. We enjoy walking
around on our own, stopping occasionally at a sidewalk restaurant,
and exploring the back streets; our favorite souvenirs are our photographs.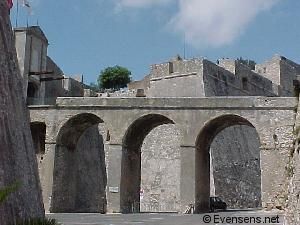 This time in Villefranche, we started our walk at an
old fort overlooking the sea. The fort is now used as offices.
---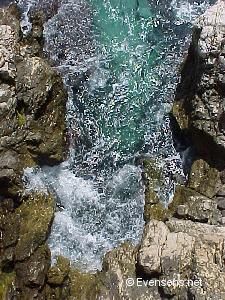 This is a look straight down to the sea below the fort.
---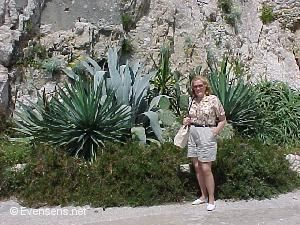 This photo puts the size of the cactus into perspective.
---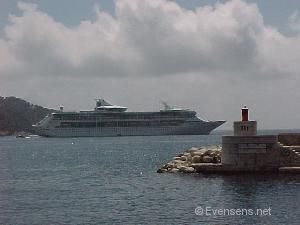 From a path along the a lower wall of the fort, we could
see our ship, Splendour of the Seas, waiting in the harbor.
---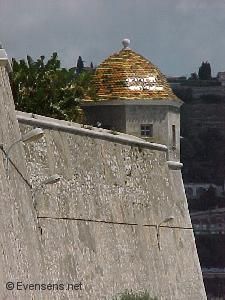 ---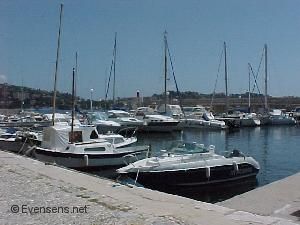 At the end of the wall, we passed one of the many marinas.
---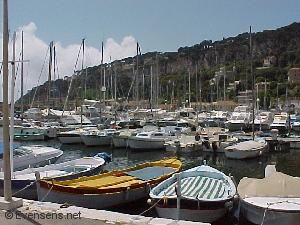 ---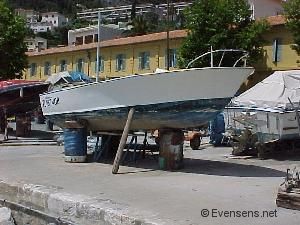 ---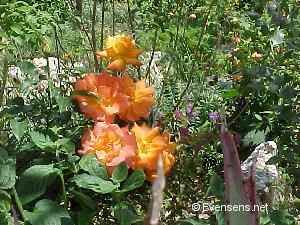 The South of France is ablaze with beautiful flowers.
---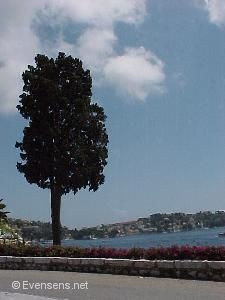 Winding roads overlook the sea.
---
Curves on the roads are so tight that mirrors are necessary to see oncoming traffic.
---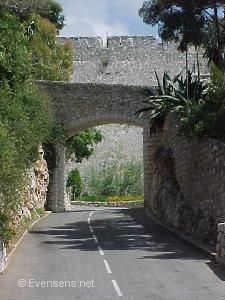 We hiked into the walls of the fort.
---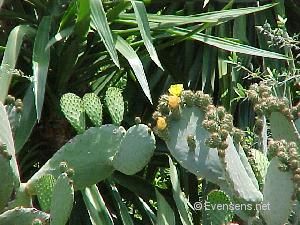 ---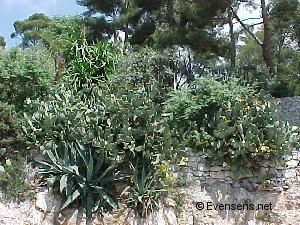 Blooming cactus cling to the walls.
---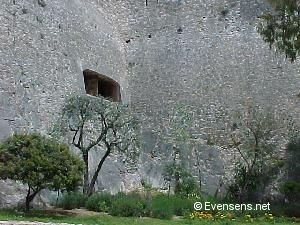 ---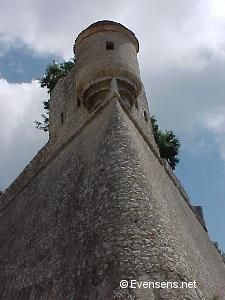 ---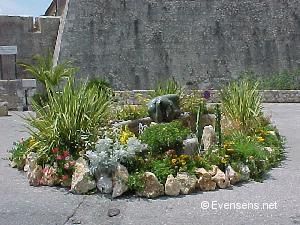 ---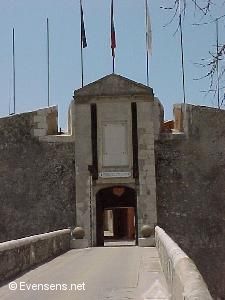 When we reached the top of the hill we found the fort entrance
which is across a now-dry deep moat we had walked through earlier.
---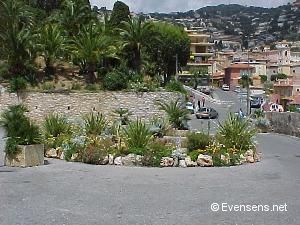 We changed direction to walk down into the little town by the sea.
---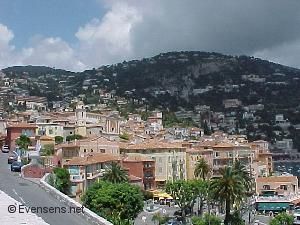 ---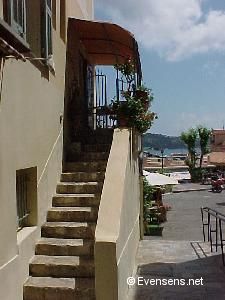 ---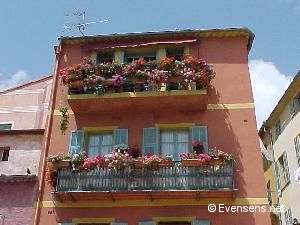 Everywhere we looked we saw another photograph that will be a perfect post card.
---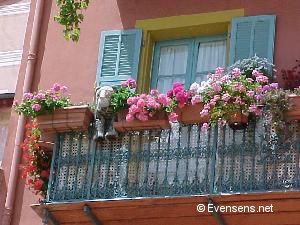 ---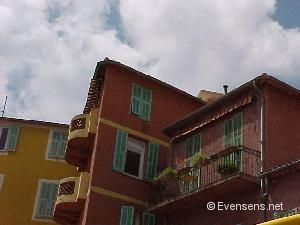 ---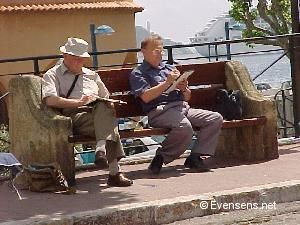 We stopped at a seaside restaurant where we could see our ship in the distance.
Artists were drawing the lovely flowers, balconies, and homes that we had just photographed.
---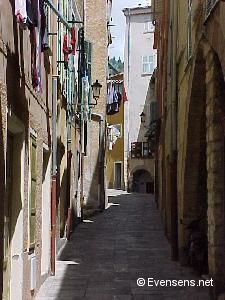 Villefranche's narrow streets are exceptionally neat and clean.
---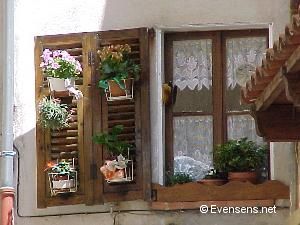 ---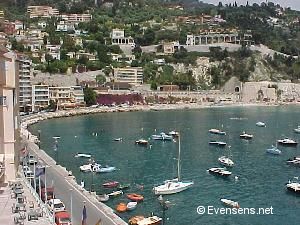 At the top of another narrow street, we discovered a different view of the sea.
---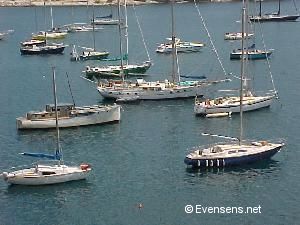 ---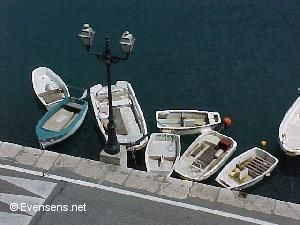 ---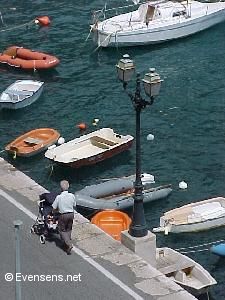 ---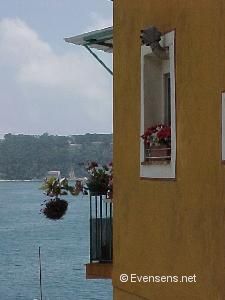 ---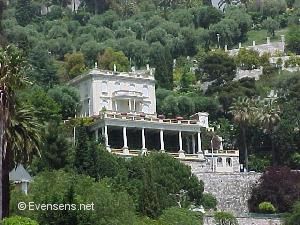 What a lovely place to call home.
---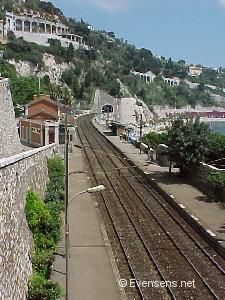 This track leads through the mountains to Monaco and, of course, Monte Carlo.
---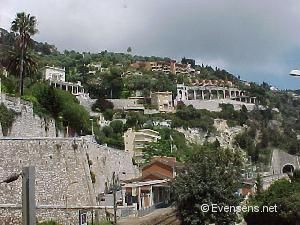 ---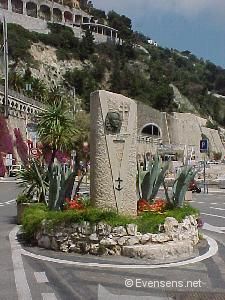 ---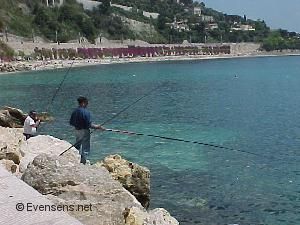 We concluded our walk about Villefranche along the seashore.
---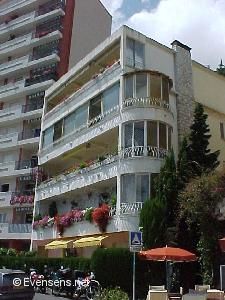 ---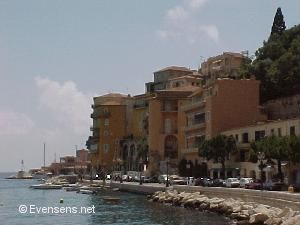 ---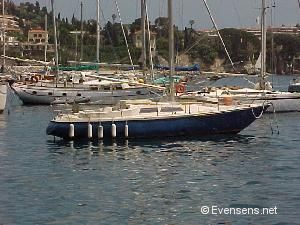 ---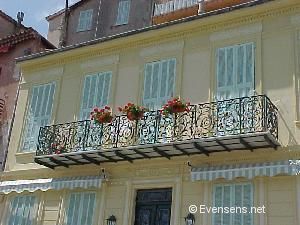 ---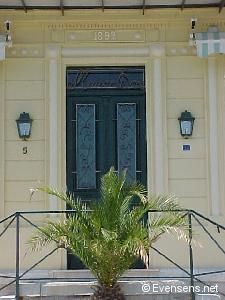 ---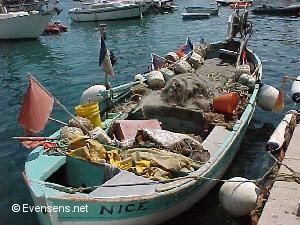 ---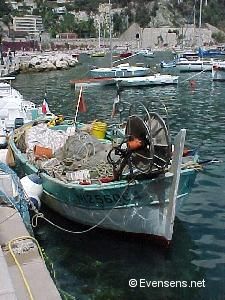 This boat probably brought some of the fish that was served in Villefranche today.
---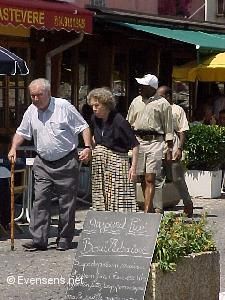 ---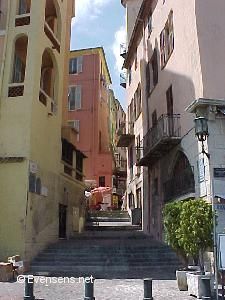 ---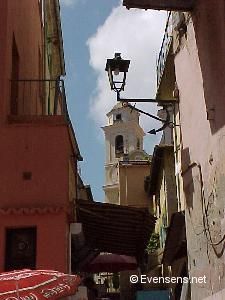 ---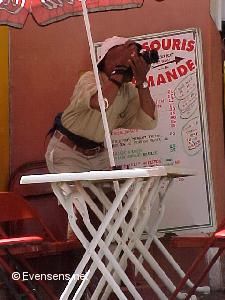 Did you ever wonder what the ship's photographers do during their days off?
---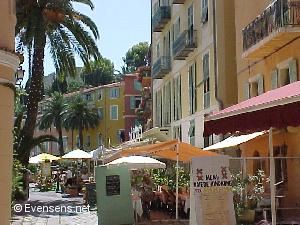 Have a desire for Chinese food? You can find it seaside in Villefranche.
---
This scene brings Phantom of the Opera to mind.
---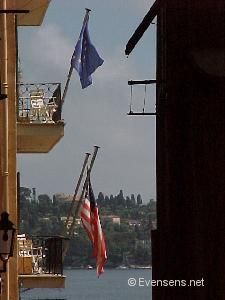 This view of the sea is from a small bar one block from the sea.
---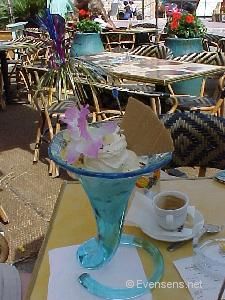 We moved to the outdoor restaurant we always visit while we're in Villefranche.
If you love ice cream, this treat is a little bit of heaven.
---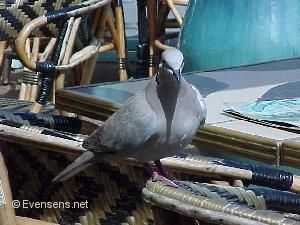 The dove arrived too late at the next table to share our snack.
---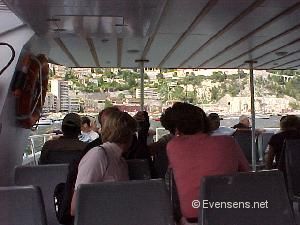 And, the last glance at Villefranche until our next visit.