The Evensens on the Internet
Front Door - Personal Home Page - Quick Reference/Archives
Copyright © 1994 - 2009 by Lois A. Evensen, the entire contents of this site.
---
Royal Caribbean's Splendour of the Seas Visits
Venice, Italy
May 10 and 11, 2000
Port Report
by
Lois A. & Kjell T. Evensen
---
...Continued
---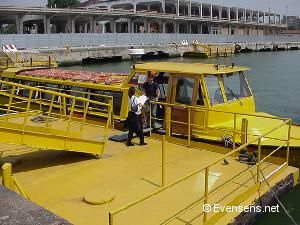 At the beginning of day two, I went dockside for the sole purpose of photographing that "shuttle bus" sign.
---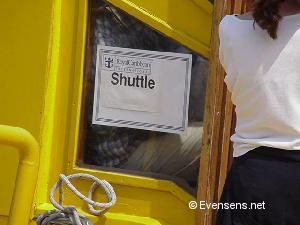 I had to laugh when I saw how the sign had been changed: the word "bus" had been blocked out by a blank sheet of paper.
---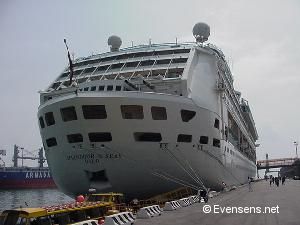 This photo dramatizes the size differences between the shuttle and Splendour.
---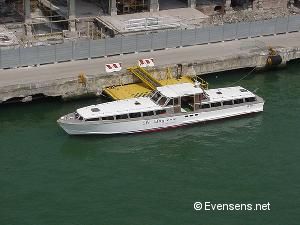 I moved up to deck eight to take this photo of a water tour bus waiting to take passengers
on an organized tour of Venice. There was a great deal to keep us busy onboard so we
did not go into Venice the second day we were in port. We will be back to
Venice in twelve days so will visit the city center again then.
---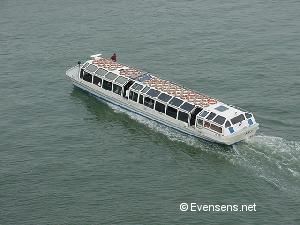 It is now several hours later and Splendour is preparing to leave Venice.
This is the last tender returning from the center of the city.
---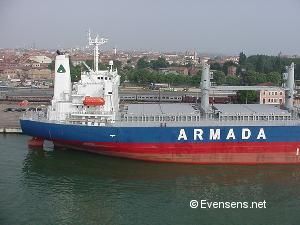 I had positioned myself in the center of deck ten, port side, to take photos of our departure.
---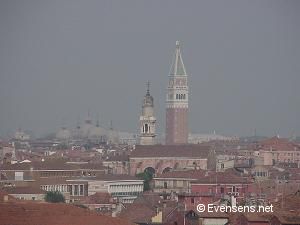 With the zoom on my camera, I could photograph the skyline of the city center.
---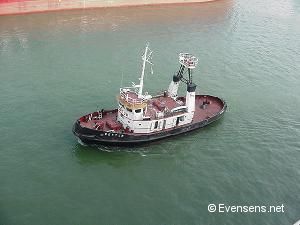 A tug escort arrived about twenty minutes before our scheduled departure.
---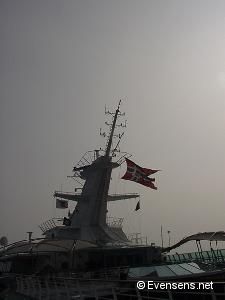 The Norwegian flag, here shown half way up, was raised.
---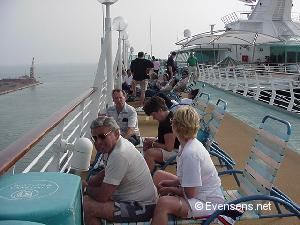 Passengers lined up for the incredible views that were to come. It was strange to me that
the steel drum duet was sometimes playing on the pool deck behind me.
They seemed totally inappropriate to this time and place so I tuned them out of my mind.
---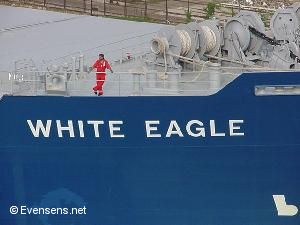 A lone seaman on the ship opposite watched the activity on and around Splendour.
---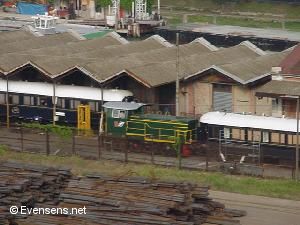 Even the engineer in this locomotive across the dock was watching.
---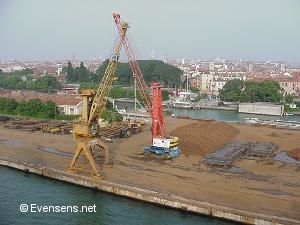 Finally, we pulled away and out of this commercial part of Venice.
---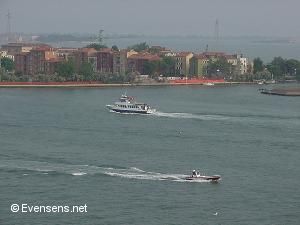 We neared the main street...
---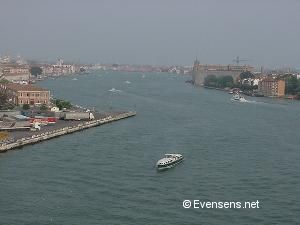 ...and all the traffic there.
---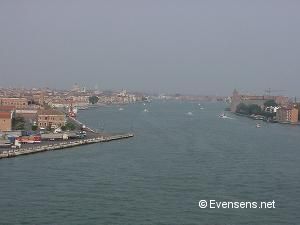 The next twenty to thirty minutes would be very exciting.
---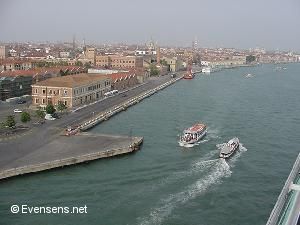 When we had arrived the morning before, most people ashore were
just waking up and going about the business of getting to work.
---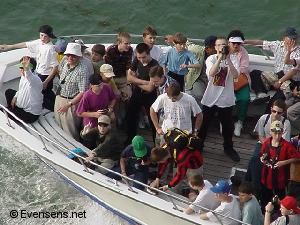 Now there were people in excursion and party boats watching
and photographing us as we watched and photographed them.
---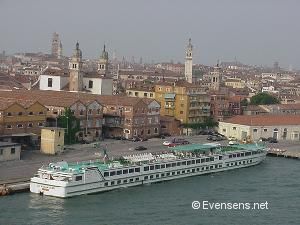 ---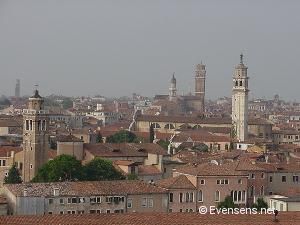 I never tire of these scenes.
---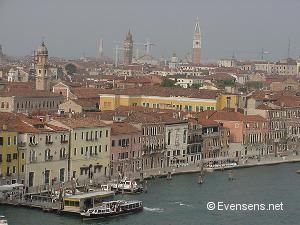 ---
These are some of my favorites of this set of photos.
---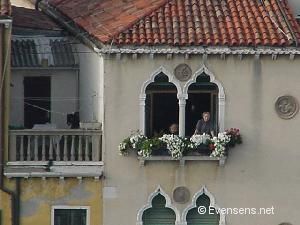 ---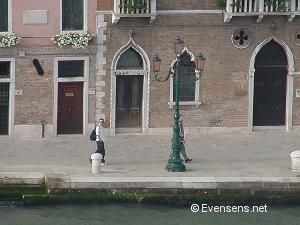 ---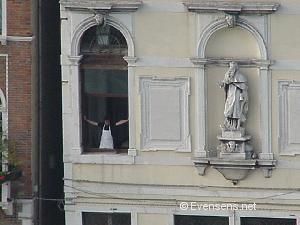 ---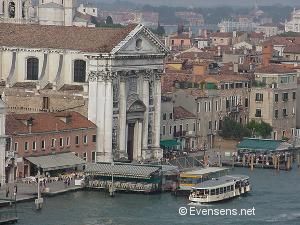 We neared the center of the city once again.
---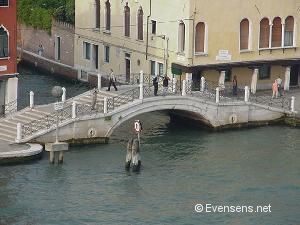 ---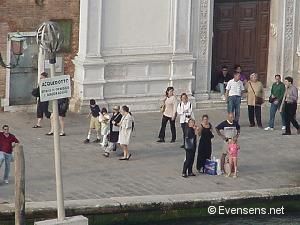 ---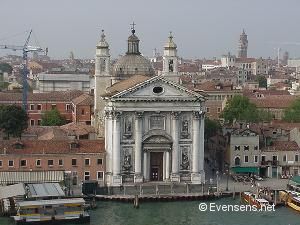 This was to be the last time to pass here during this visit to Venice.
---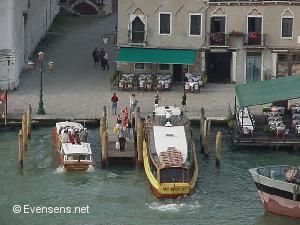 ---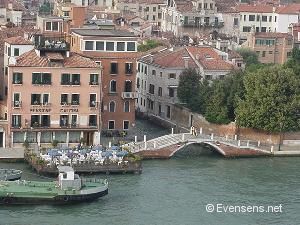 People were dining at many of the seaside restaurants.
---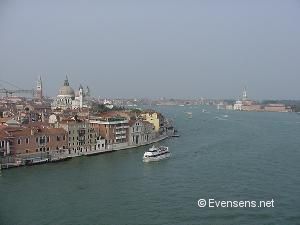 The port lecturer was now speaking as he had been when we arrived the day before.
He could be heard on the outer decks, but where I was standing it was so windy and
there was so much noise from the city, on the water, and from passengers around me,
that I couldn't hear him. I didn't mind.
---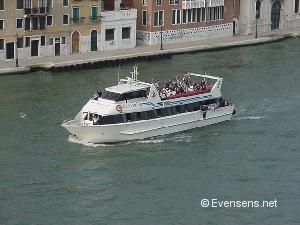 ---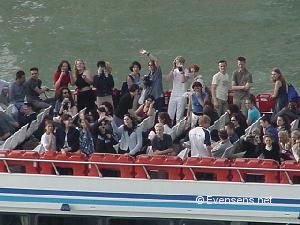 This was a happy bunch! I loved hearing them cheering
and calling to us as Splendour's passengers returned greetings.
---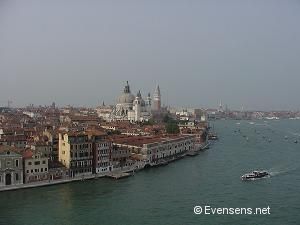 Our position on deck ten was so high above the water and the city,
this photo almost appears to have been taken from an airplane.
---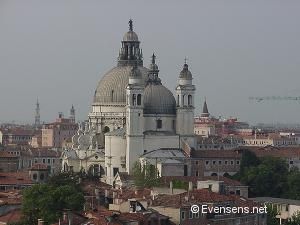 Church bells rang out as we slowly glided by. Click here to see and hear this scene.
---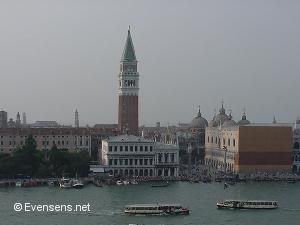 ---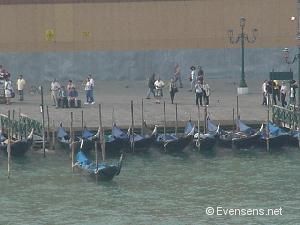 The empty gondolas seemed sad to see us leave
as they bobbed to the rhythm of the water's movement.
---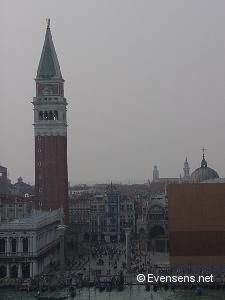 One last look at Piazza San Marco in the evening shade.
---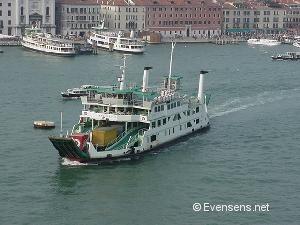 ---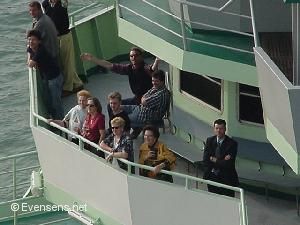 I could hear the man who is waving calling,
"Come back!" in English with a heavy Italian accent.
---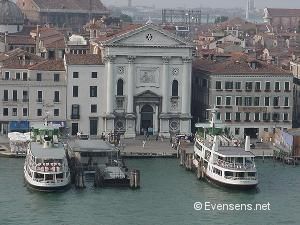 ---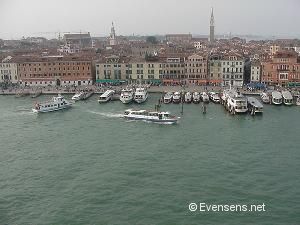 ---
And then,
---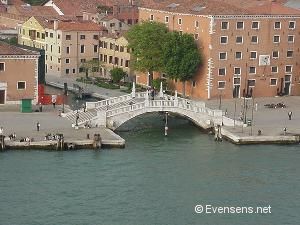 some last shots of the bridges
---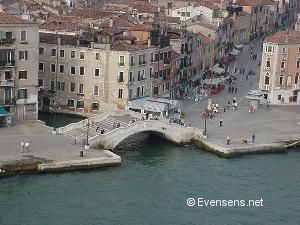 ---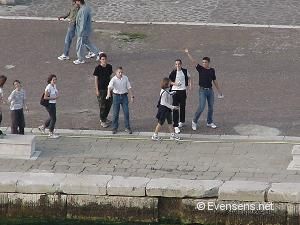 and people
---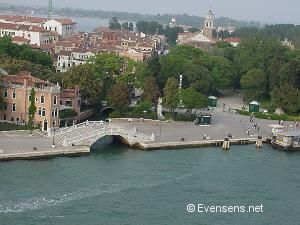 as we passed from
---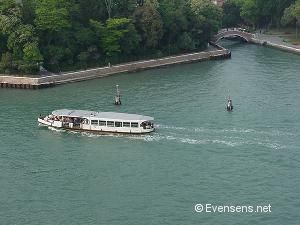 the city sights and sounds.
---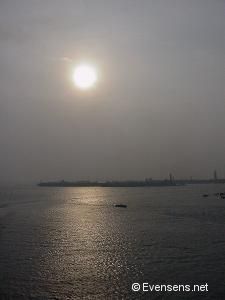 Splendour of the Seas slipped quietly out to sea as the sun set over Venice.
---
Twleve days later, we returned to Venice and continued capturing images.
If you're like us and never overdose on Venice, click here to continue.
---
Return to Page One of this Image Review
---
The Evensens on the Internet
COPYRIGHT © 1994 - 2009 by Lois A. Evensen
Front Door - Personal Home Page - Quick Reference/Archives
Travel Questions? Post them here only.
View the Visitors Comments Page. Add your non-travel comments.
No part of this web site may be reproduced in any form without written permission from its owner.
You are welcome to link to this site at http://www.Evensens.net. Do not link directly to images.
If you have other questions or comments related to this web site, links, or would like to purchase any of the Evensen images, contact the Webmaster.
ALL RIGHTS RESERVED
---
.

United We Stand