The Evensens on the Internet
Front Door - Personal Home Page - Quick Reference/Archives
Copyright © 1994 - 2009 by Lois A. Evensen, the entire contents of this site.
---
The Great Smoky Mountains National Park
United States Department of the Interior
National Park Service
April 23 and 24, 2001
Images by Lois A. Evensen
---
Background Image: Moss on Rock Wall - Great Smoky Mountains National Park
Image and Special Effects by Lois A. Evensen
---
If you are visiting the United States, plan to spend some time to explore the interior.
There is a whole different world in here than you will find in the international news about the United States.
---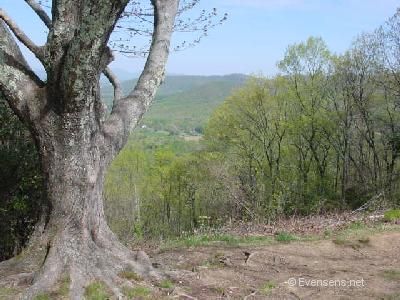 Instead of flying, my husband and I drove home to Cincinnati from the Port of Miami.
We arrived in The Great Smoky Mountains with the first lacy leaves of Spring.
---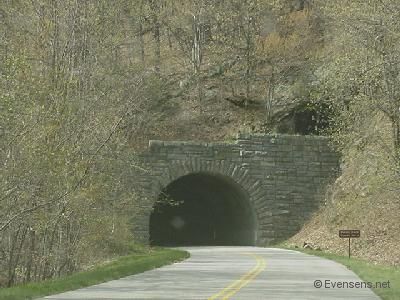 A special treat was driving the Blue Ridge Parkway for approximately 50 miles over two days.
---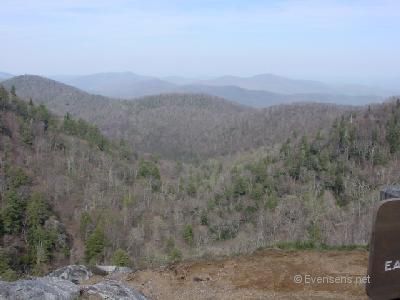 ---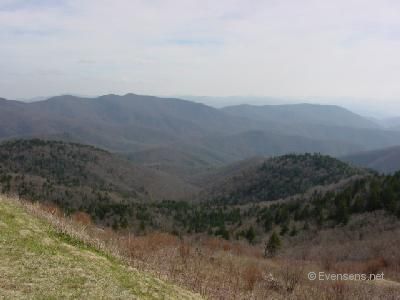 We stopped often to enjoy the beauty and capture these images.
---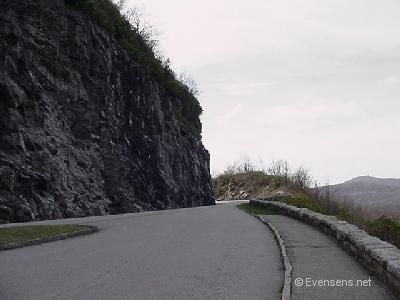 Pull off areas are plentiful.
---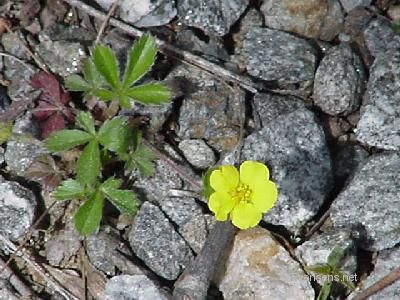 Spring has even come among the rocks of the parking area.
---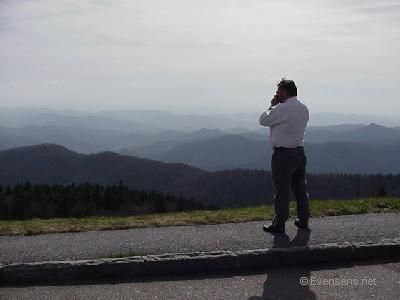 This is one of my favorite images of my husband capturing images.
---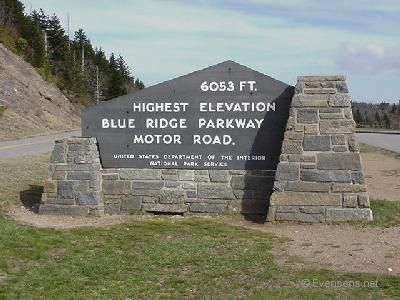 ---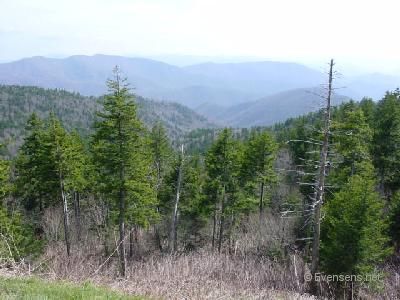 In addition to what you see here, we wish we could share the sounds of the clear, cold water rushing down the mountains.
---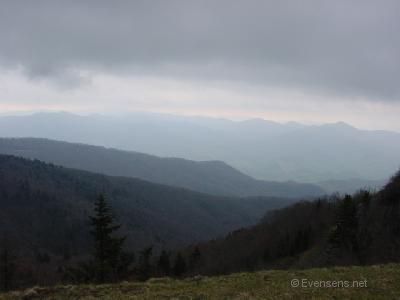 The Blue Ridge Mountains get their name honestly.
---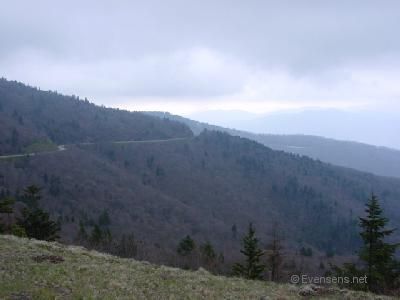 A blue haze seems to hang in the air.
---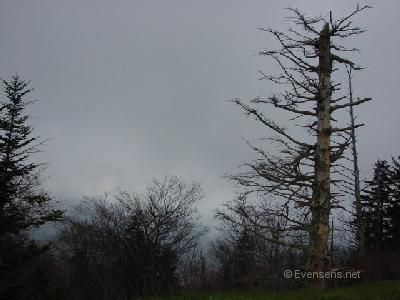 The low clouds provided fantastic image opportunities.
---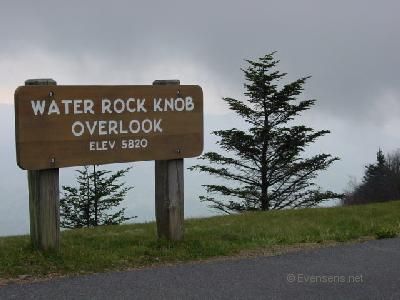 More than a mile high, the air was moist and comfortably cool.
---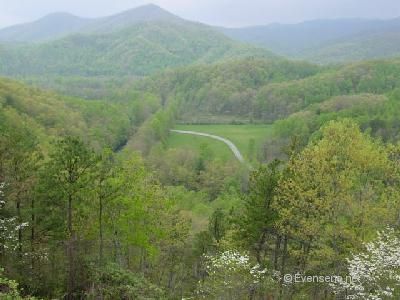 Shades of green were punctuated with white flowers.
---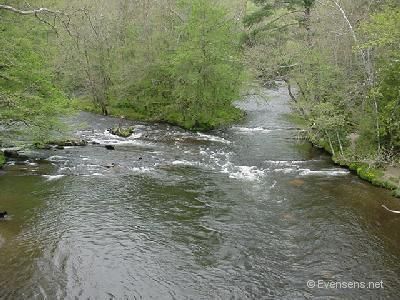 ---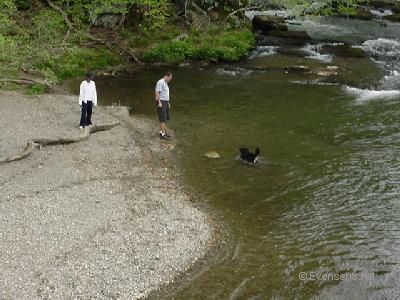 ---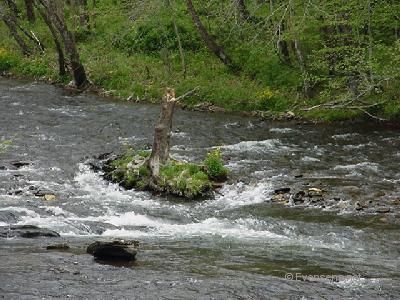 ---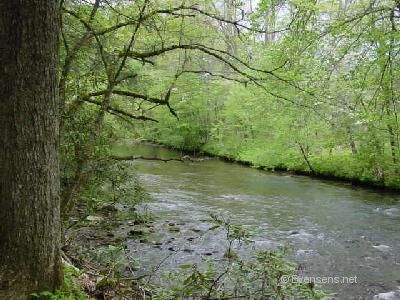 At the end of the Blue Ridge Parkway and at the entrance to the Great Smoky Mountains National Park,
we stopped to explore a pioneer homestead built beside this small river.
---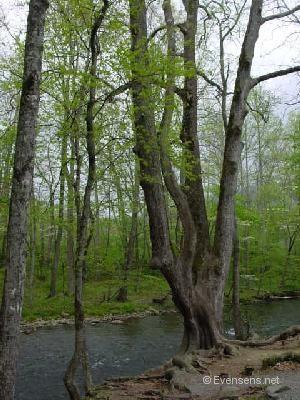 This river provided the lifeline for a man, his wife, and five children.
---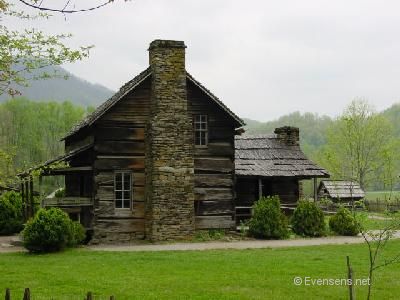 We were able to explore the home they built.
---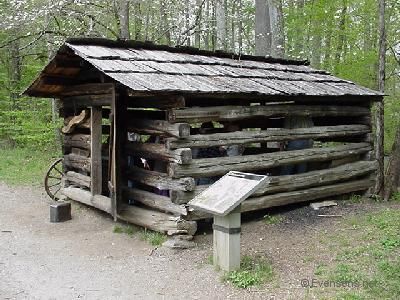 This is a working blacksmith's shed. A park ranger was inside showing children how tools were made.
---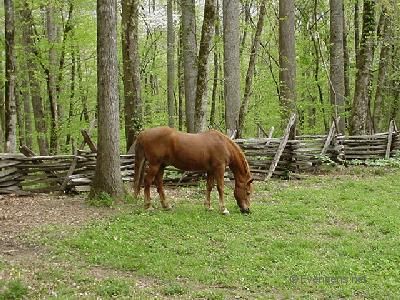 ---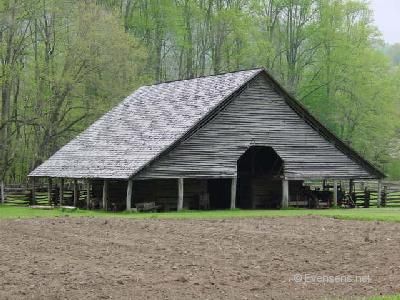 Other period farm structures have been brought here to complete this display.
---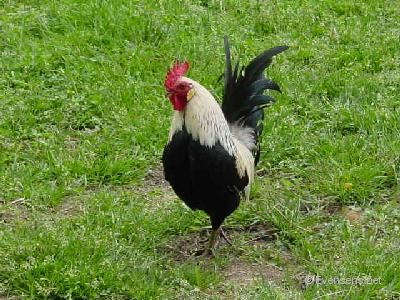 This guy told us he was in charge of the barn.
---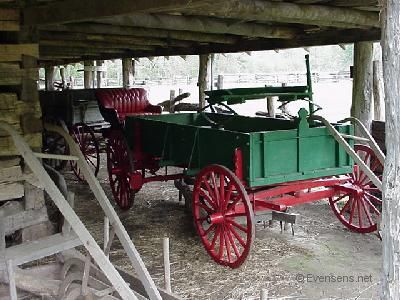 ---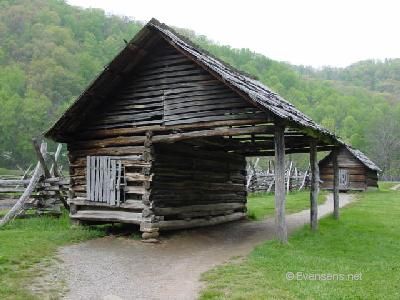 This building was used for storing corn.
---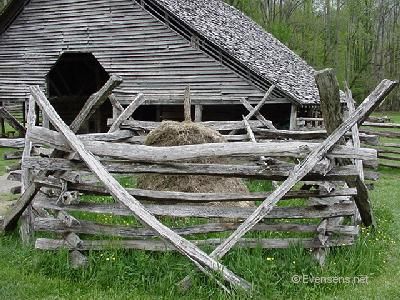 ---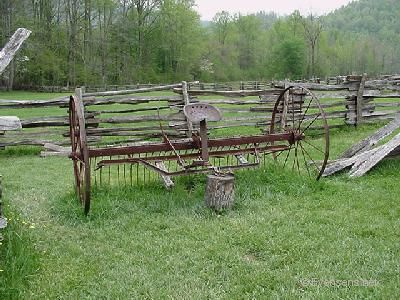 ---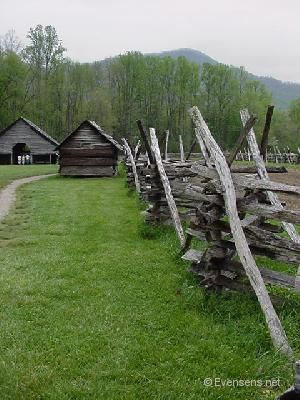 ---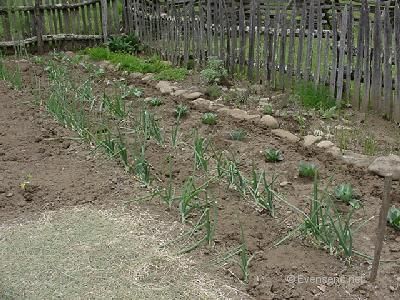 The park rangers help children learn about farming in pioneer times.
---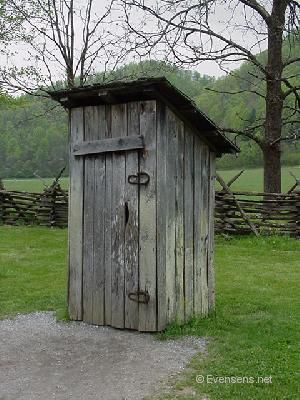 All the necessities are here.
---
---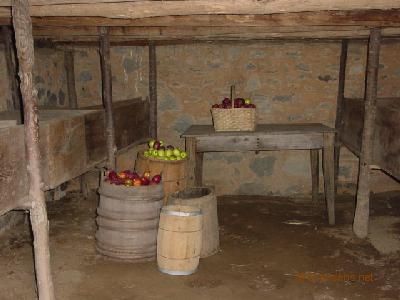 This was a shed for apples grown for sale.
---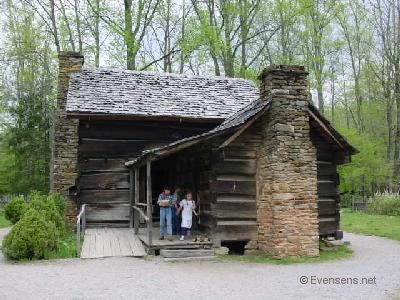 A group of children...
---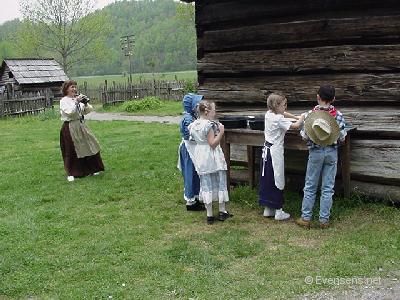 ...were playing games and...
---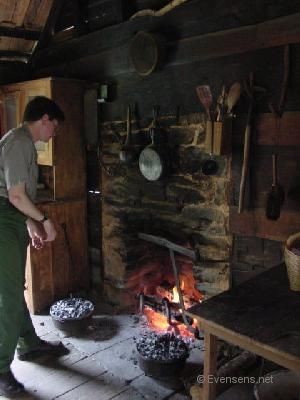 ...learning to bake cornbread with a park ranger.
---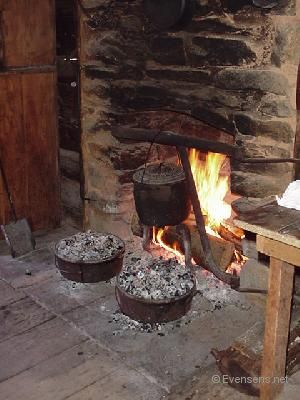 ---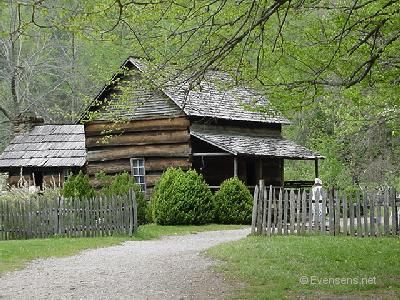 ---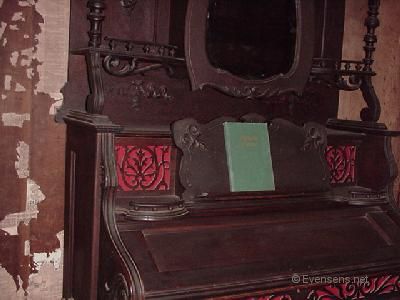 ---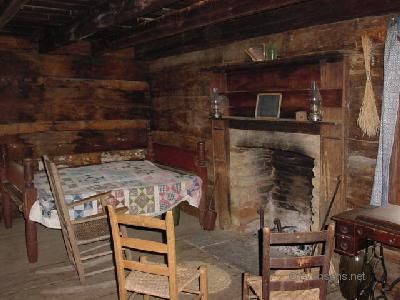 Living conditions were quite comfortable for the times.
---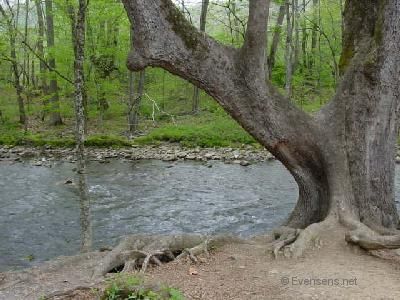 Surely this tree was witness to the young settlers.
---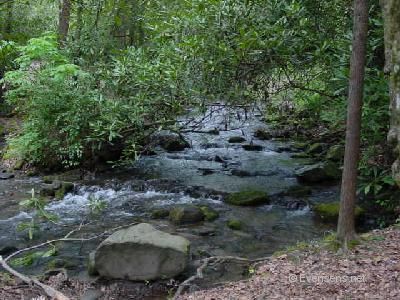 We moved on to visit...
---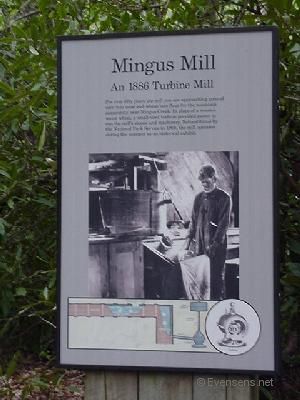 ...a grist mill...
---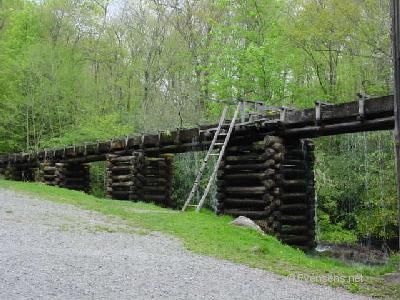 ---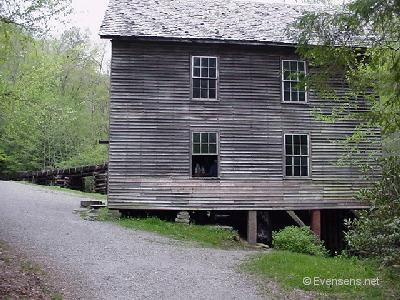 ---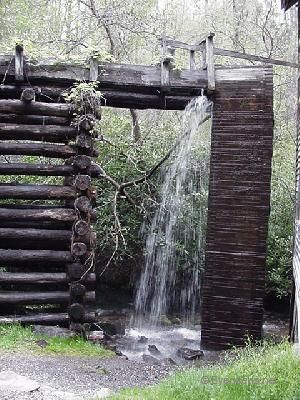 ---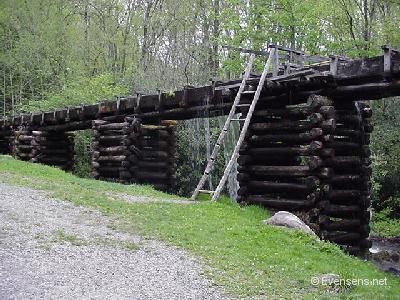 ---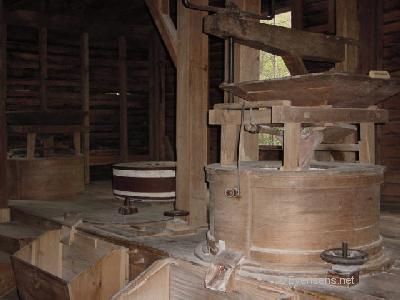 ...where corn was being ground.
---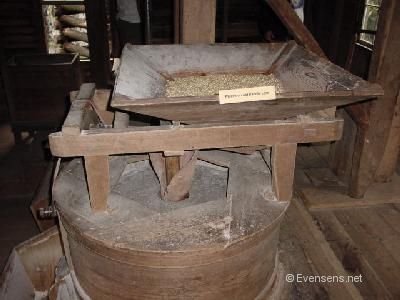 ---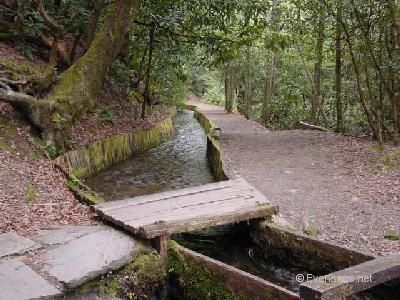 This is the stream that powers the mill.
---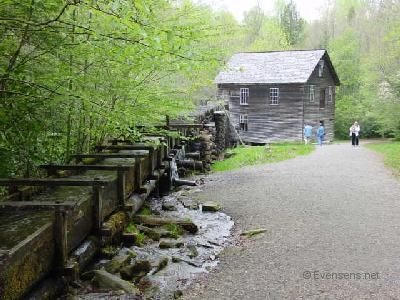 And, that's me in the white shirt carrying bags of corn and wheat meal I had just purchased for bread making at home.
---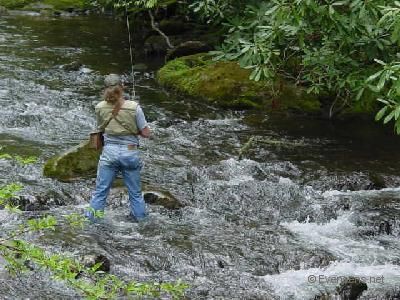 At another stop...
---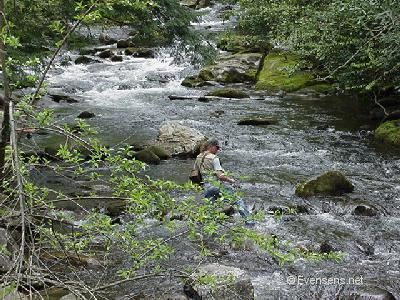 ...we watched a fisherman.
---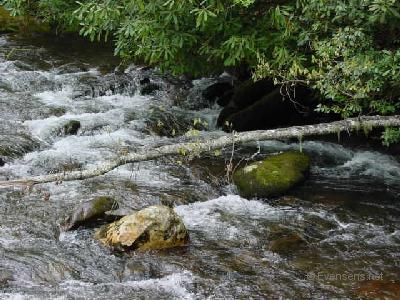 ---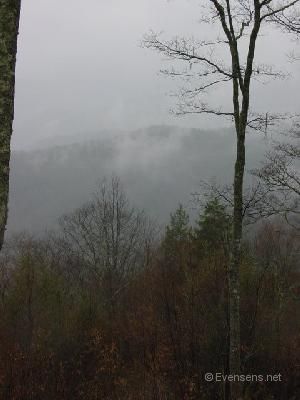 During our second day in the mountains we enjoyed a misty rain that came with low clouds and beautiful image opportunities.
---
No artificial special effects could duplicate the real thing.
---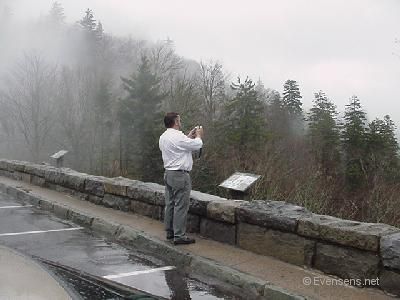 ---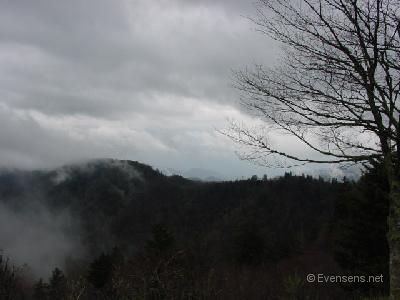 There was a wonderful aroma in the air of warm, moist earth and fresh, new growth.
---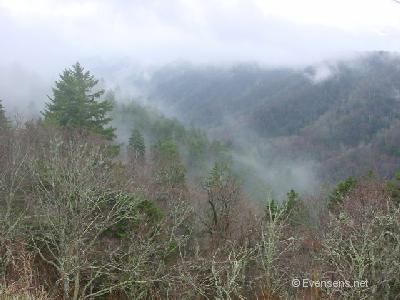 ---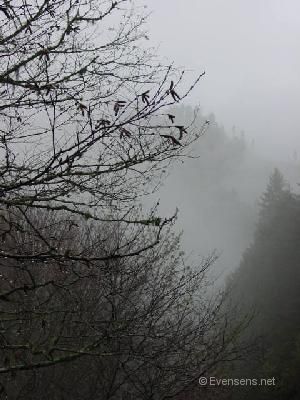 ---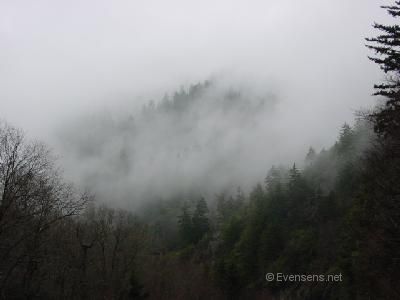 ---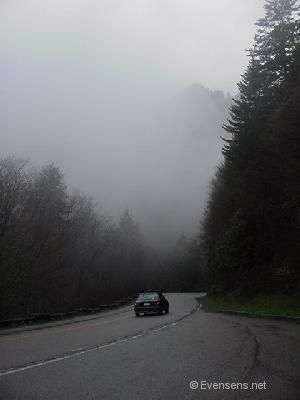 ---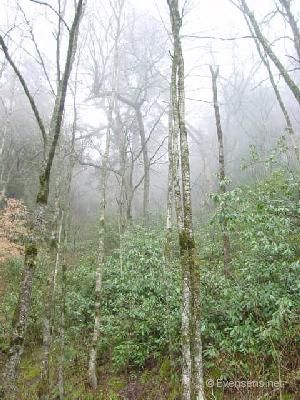 Early Spring is such a special time.
---
Life on the forest floor is green and new as the trees are just beginning to awaken.
---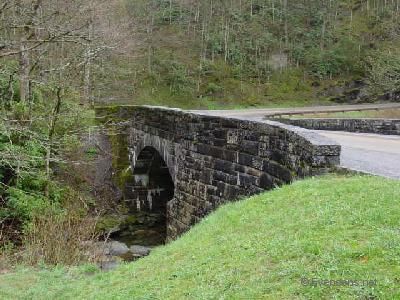 I am sure I traveled over this bridge when I was here with my parents many years ago.
---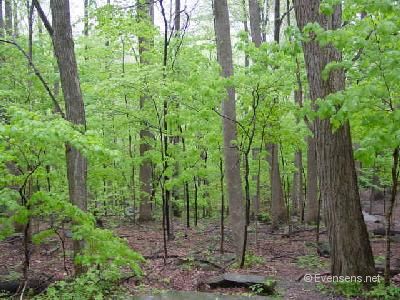 Back in this forest wildlife flourishes.
---
Finally, it was time to drive down the road, out of the mountains, and toward home.
The United States National Parks are a national treasure.
---
The Evensens on the Internet
COPYRIGHT © 1994 - 2009 by Lois A. Evensen
Front Door - Personal Home Page - Quick Reference/Archives
Travel Questions? Post them here only.
View the Visitors Comments Page. Add your non-travel comments.
No part of this web site may be reproduced in any form without written permission from its owner.
You are welcome to link to this site at http://www.Evensens.net. Do not link directly to images.
If you have other questions or comments related to this web site, links, or would like to purchase any of the Evensen images, contact the Webmaster.
ALL RIGHTS RESERVED.
---

United We Stand