The Evensens on the Internet
Front Door - Personal Home Page - Quick Reference/Archives
Copyright © 1994 - 2009 by Lois A. Evensen, the entire contents of this site.
---
Images of
Metamora
by
Kjell T. & Lois A. Evensen
April 28, 2001
---
We spent a delightful afternoon at the canal town of Metamora, Indiana. The canal, an old grist mill,
and more than 100 period buildings now housing restaurants and shops provided an afternoon
of exploration and entertainment. We each carried our digital cameras and captured the images below.
We hope you enjoy a stroll through Metamora with us.
---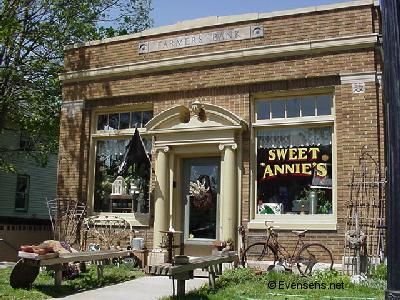 After parking our car near the main highway, we walked into history renewed in Metamora.
The old Farmer's Bank is now a sweet shop that carries more than sweets. Inside merchandise is displayed,
corn for feeding ducks is sold by the scoop, and the bank's old safe door stands open in the corner of the room.
---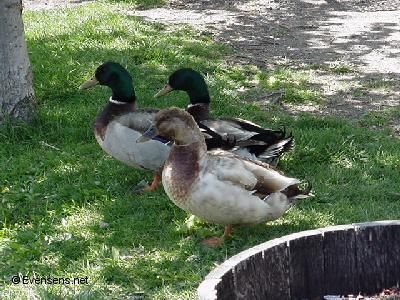 ---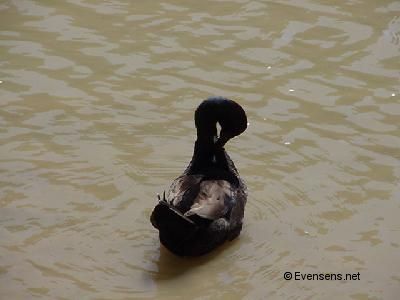 ---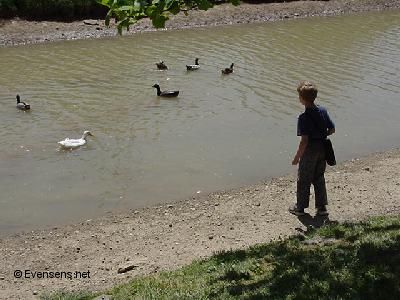 These ducks know we humans will buy corn for 50 cents per scoop just for the pleasure of feeding them.
---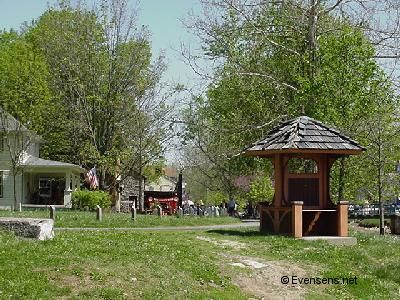 We strolled down the street beside the canal.
---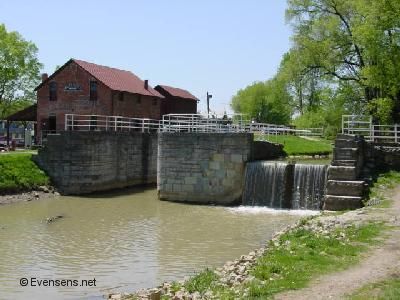 The old grist mill is one of the main attractions of the area.
---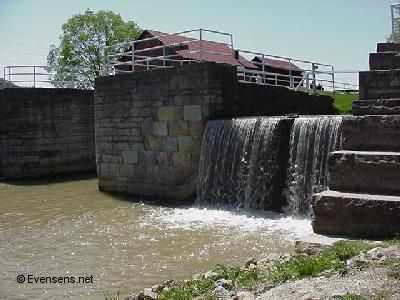 ---
---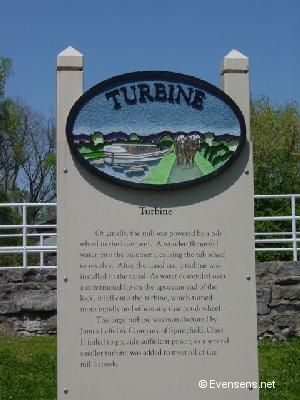 ---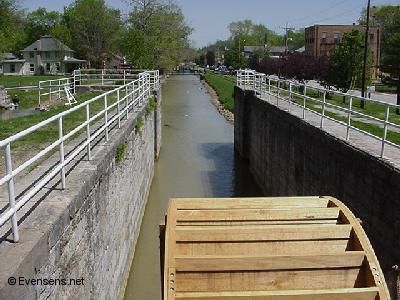 ---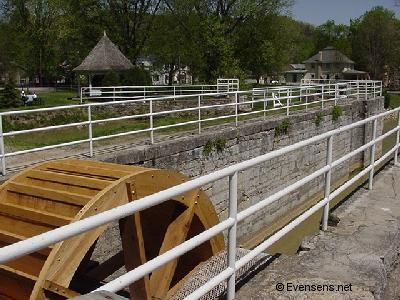 ---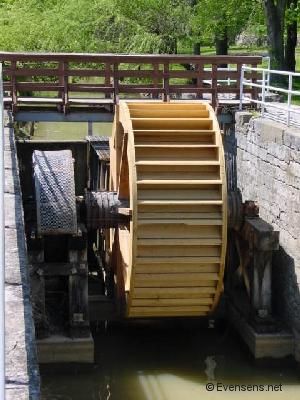 The background on this page is made from an image of this wheel.
---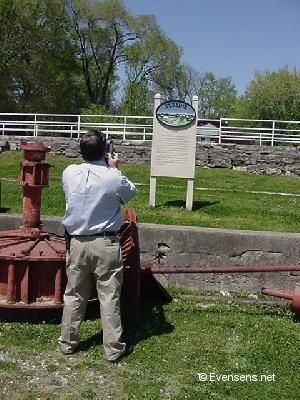 ---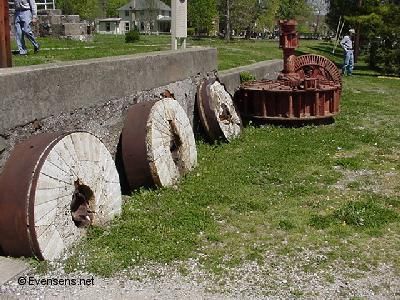 ---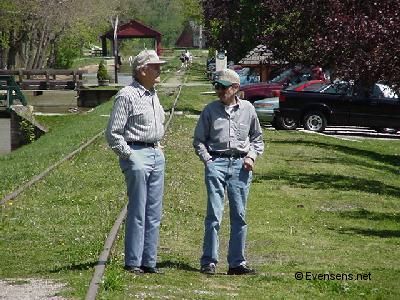 These two fellows enjoyed the gorgeous day just standing around and chatting.
---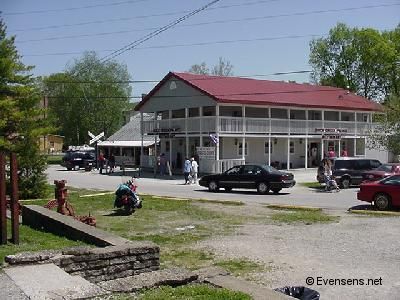 ---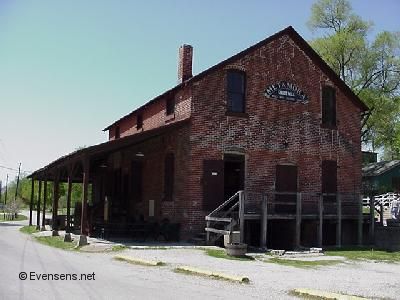 ---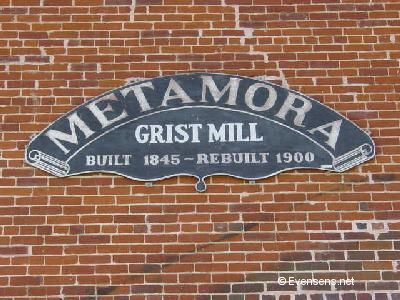 ---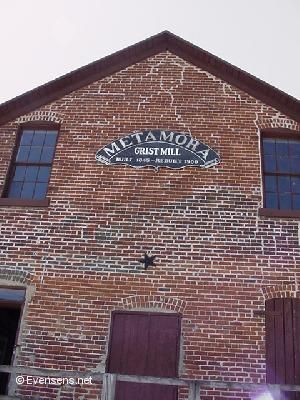 ---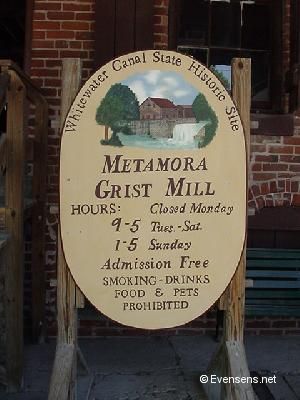 ---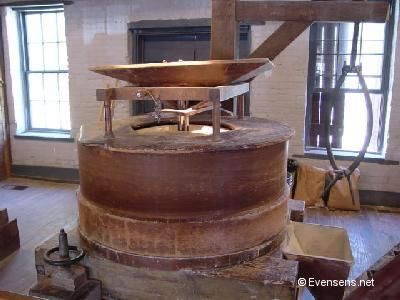 We purchased corn meal ground here and ate bread made from it that evening.
---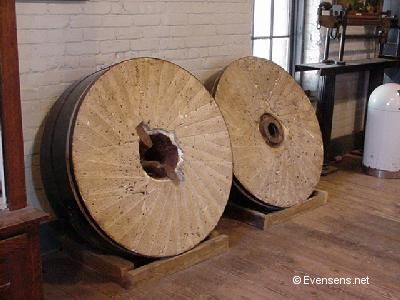 ---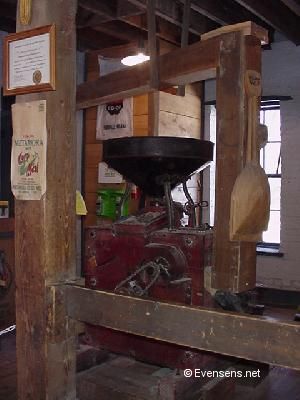 ---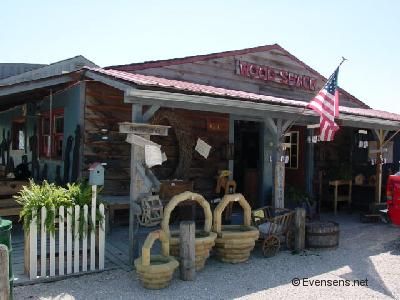 The many shops of Metamora offer as many items as can be imagined and more.
The following images are taken during our stroll through the shops.
---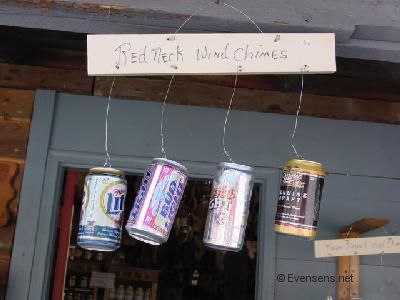 ---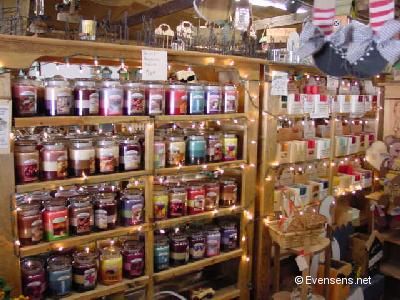 In addition to the corn meal, we purchased apple butter, apricot preserves,
a compact disk of Native American music, and huge ice cream cones.
---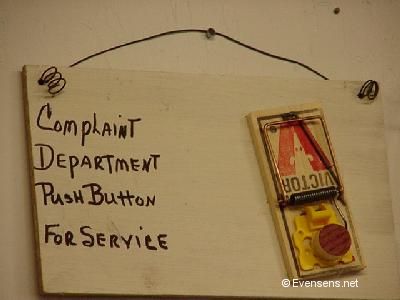 We enjoyed seeing, but didn't pick up any of these gems.
---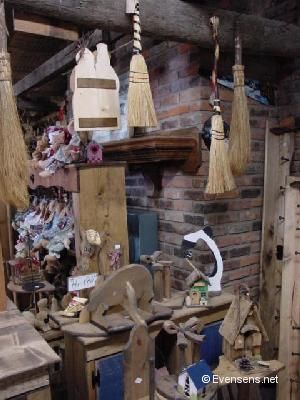 ---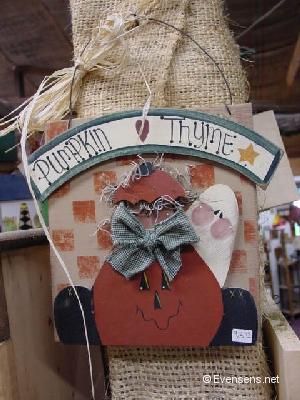 ---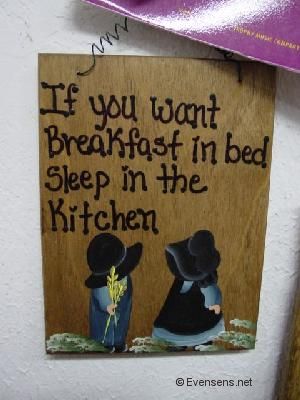 ---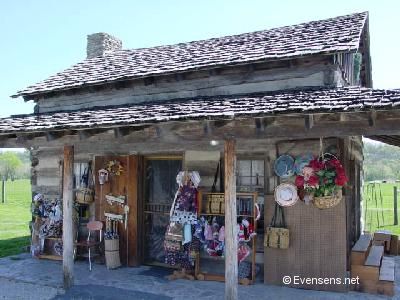 ---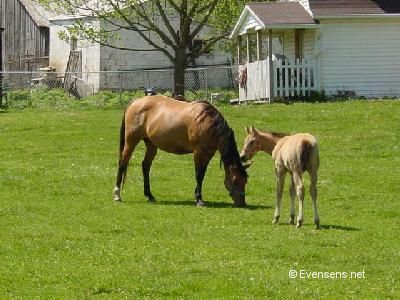 This beautiful scene is adjacent to the shop area.
---
---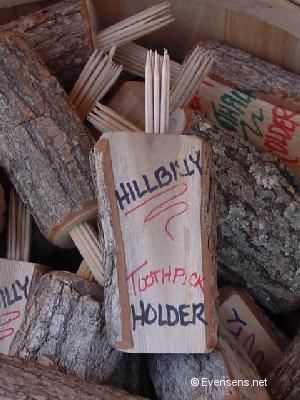 ---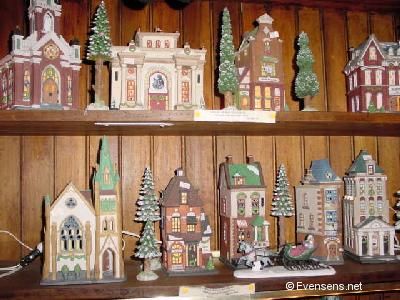 ---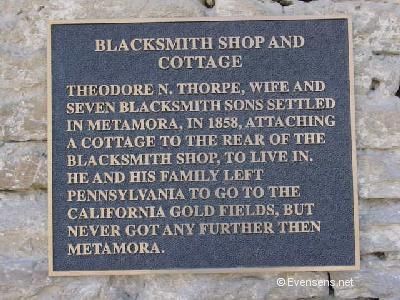 ---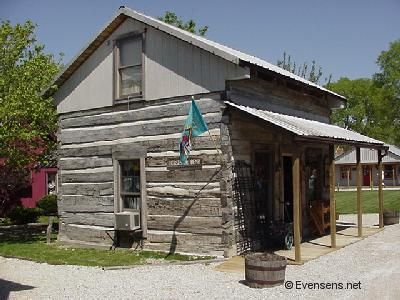 ---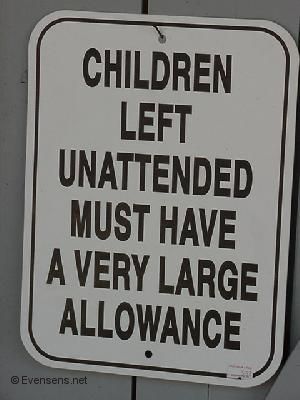 ---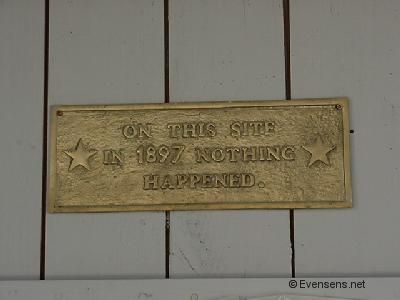 ---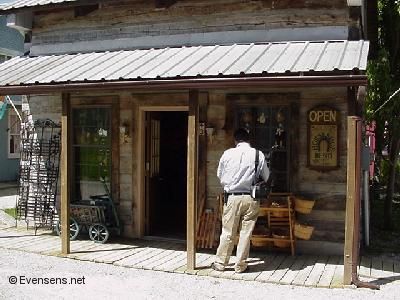 ---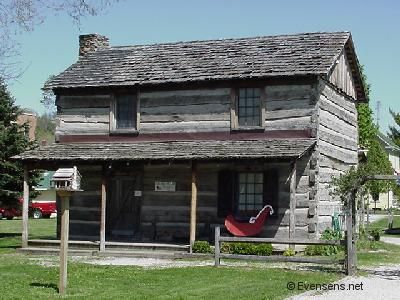 ---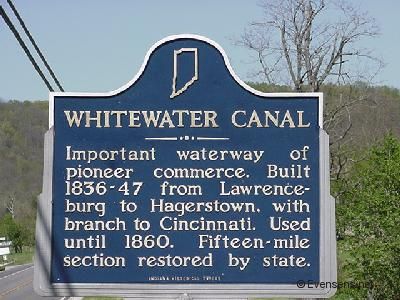 After leaving the shops district, we stopped at the canal and Ben Franklin III to capture a few last images.
---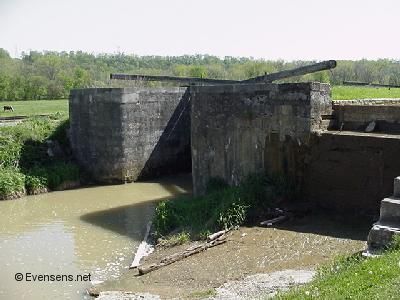 ---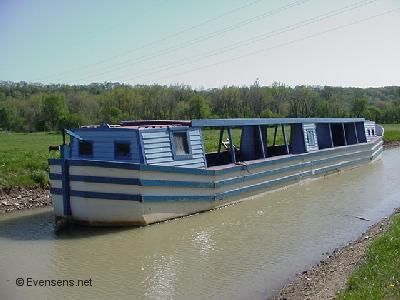 ---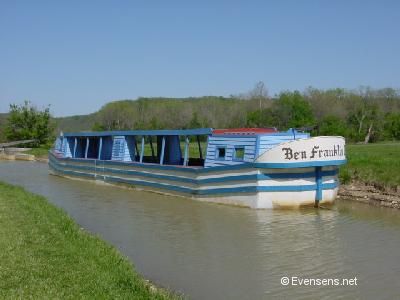 We had a great day in Metamora, Indiana, and hope you enjoy these images.
---
Background Image: The Paddle Wheel at the Grist Mill
Image by Kjell T. Evensen; Special Effects by Lois A. Evensen
---
The Evensens on the Internet
COPYRIGHT © 1994 - 2009 by Lois A. Evensen
Front Door - Personal Home Page - Quick Reference/Archives
Travel Questions? Post them here only.
View the Visitors Comments Page. Add your non-travel comments.
No part of this web site may be reproduced in any form without written permission from its owner.
You are welcome to link to this site at http://www.Evensens.net. Do not link directly to images.
If you have other questions or comments related to this web site, links, or would like to purchase any of the Evensen images, contact the Webmaster.
ALL RIGHTS RESERVED.
---

United We Stand