Here's the story from Christopher himself: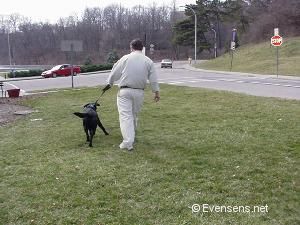 On a beautiful, warm February day I took my Dad and Mom to the park.
Dad and I strolled off together while Mom played with her camera.
---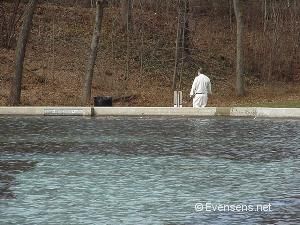 I have a big swimming pond at my park. I took my Dad around to the back side of the pond first, though,
so I could take care of some private business. I have Dad trained: he brings plastic bags.
---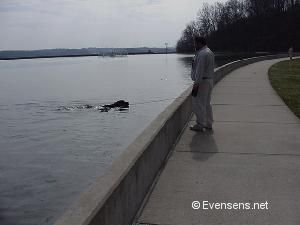 Then it was time for a refreshing dip in the old swimming hole.
---
Oh, the water felt so good! Dad didn't think it was such a good idea I was in my
swimming hole and made me come out.
---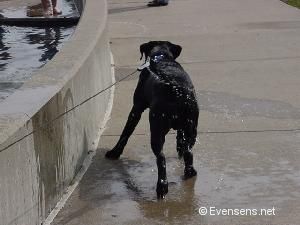 Get out of my way when I shake.
---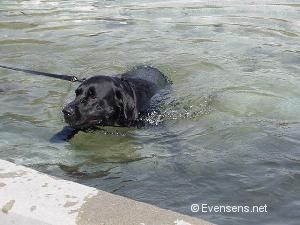 I sneaked back into the swimming hole.
---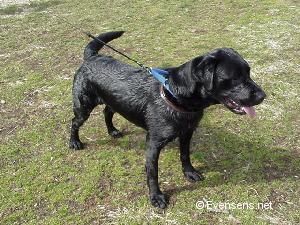 I'm so pretty and shiny. My coat is perfect for keeping me warm while I am swimming.
---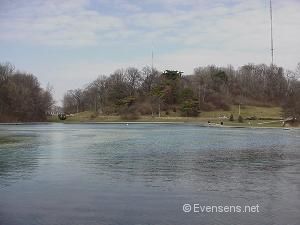 My swimming hole is quite big.
---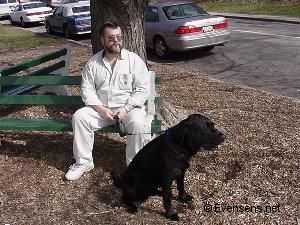 Dad thought it would be a good idea to sit in the sun for awhile before getting back into the car.
Tomorrow I'll go to the dog park with Catherine. I'm not sure which I like more,
the dog park or my swimming hole park.
---
Did you enjoy my photos? Please write to me and let me know!
---
Return to Lois Evensen's Page