The Evensens on the Internet
Front Door - Personal Home Page - Quick Reference/Archives
Copyright © 1994 - 2008 by Lois A. Evensen, the entire contents of this site.
---
The Eagle and The Seagull in Nassau, Bahamas
May 18, 2008
---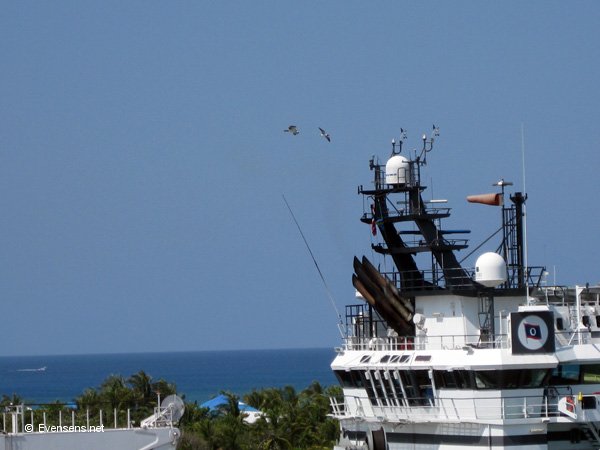 ---
Note the two birds in the above image.
The bird to the left is a White-Bellied Sea Eagle; the bird to the right is a seagull.
The eagle was clearly shopping for lunch.
---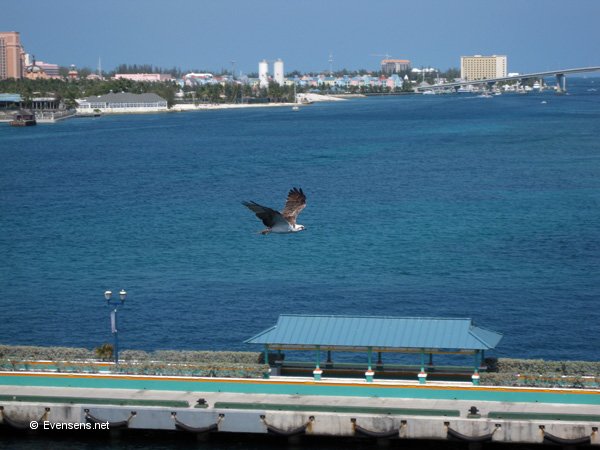 ---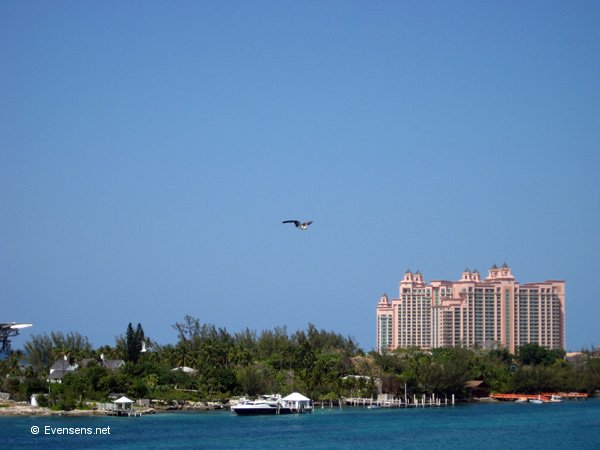 ---
The chase was on and...
---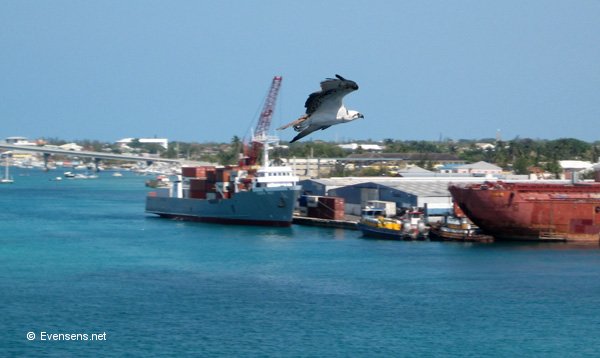 ---
...the seagull screamed continuously...
---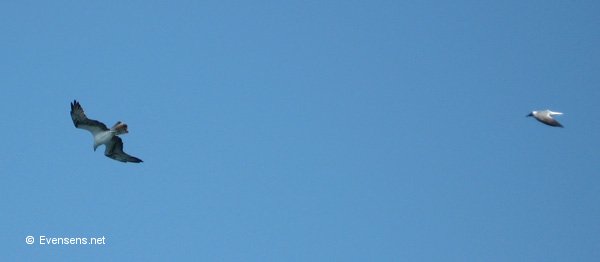 ---
...as both birds turned, soared, and dived at incredible speeds.
---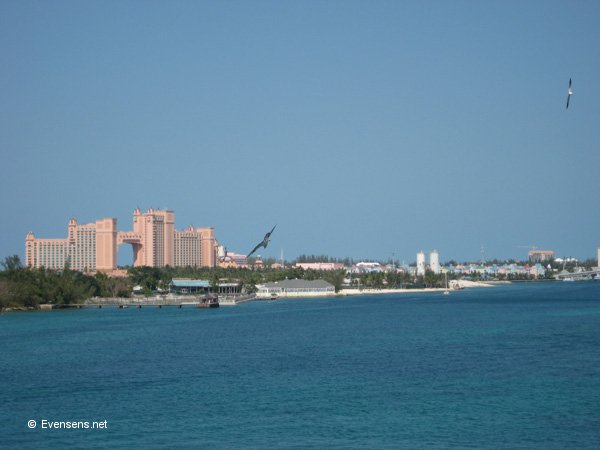 ---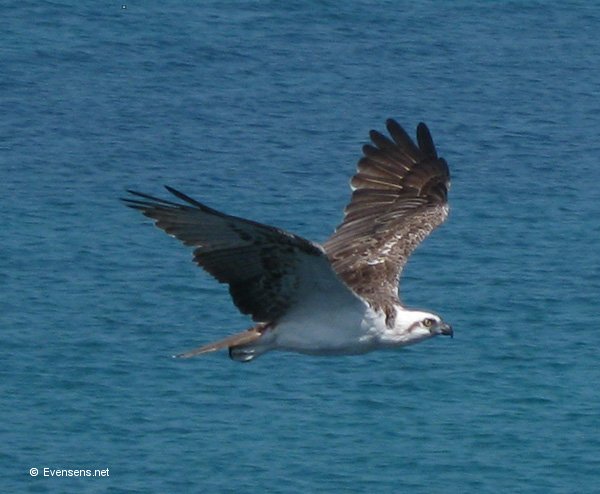 ---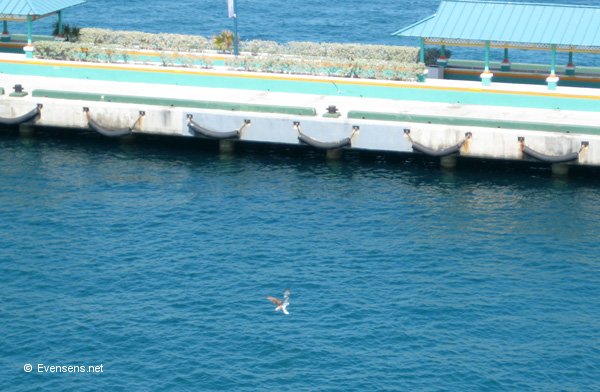 ---
The seagull got away when the eagle suddenly changed course,
dove into the water, and emerged with a fish.
---
Images by Lois A. & Kjell T. Evensen using separate cameras shooting rapid-fire simultaneously.
May 18, 2008
---

United We Stand