The Evensens on the Internet
Front Door - Personal Home Page - Quick Reference/Archives
Copyright © 1994 - 2009 by Lois A. Evensen, the entire contents of this site.
---
Splendour of the Seas
Port of Call
---
Doing Our Own Thing In
Copenhagen, Denmark
July 13, 2000
Port Report by Lois A. Evensen
---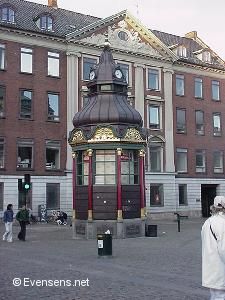 These are a few snapshots
---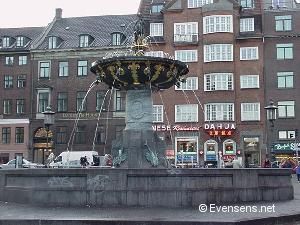 of our walk around Copenhagen.
---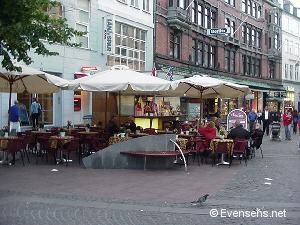 In earlier years we have walked into town from
where Splendour docks, but this time my husband,
daughter, and I took a taxi .
---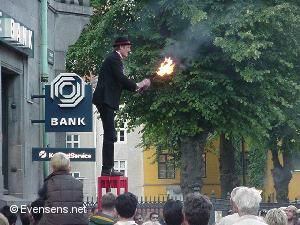 It was a beautiful Friday evening so the streets were crowded
with party-goers, tourists, souvenir vendors, and entertainers.
---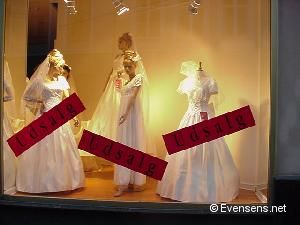 The shops were closed, but it was fun to window shop.
---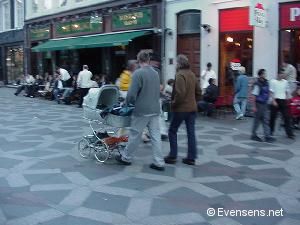 Everywhere we looked
---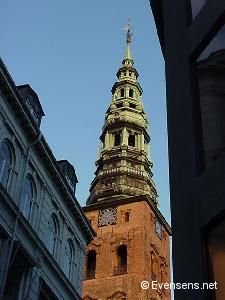 we saw photographs waiting to be taken.
---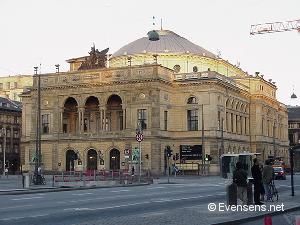 ---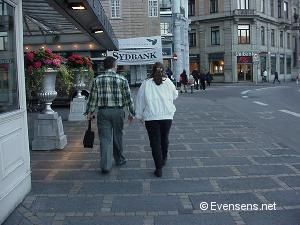 An important early stop
---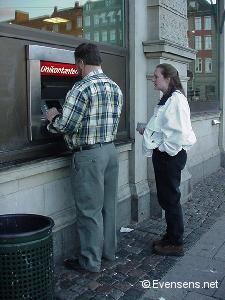 was the same mini-bank we had visited last year.
---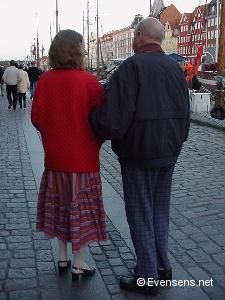 So many people were enjoying this "new harbor"
area that was new hundreds of years ago.
---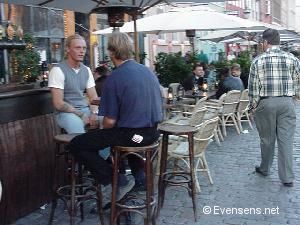 We looked for a place to sit for a warm drink,
something to eat, and to "watch the world go by."
---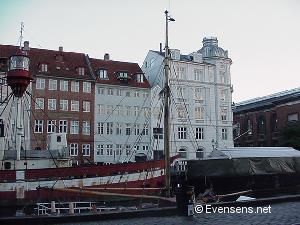 The evening was chilly.
---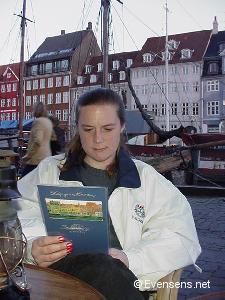 Some of the restaurants had heaters and
offered lap blankets.
---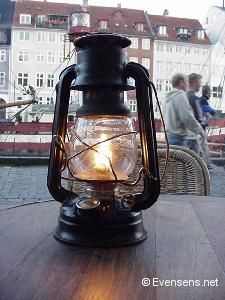 ---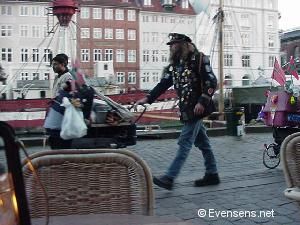 We settled in to watch the parade of people pass by.
---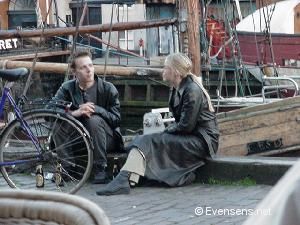 ---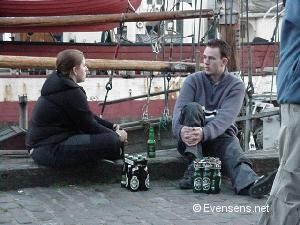 ---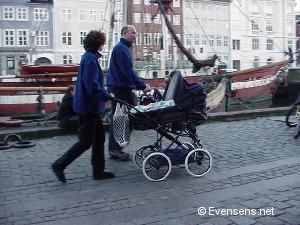 ---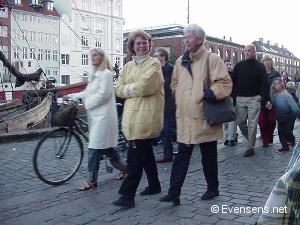 ---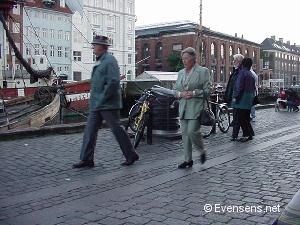 ---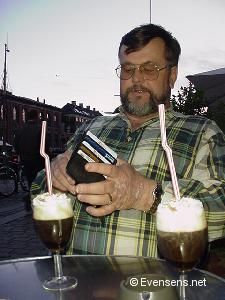 We had planned to have dinner here, but the breeze
became so cool that we decided to have only a hot coffee,
then go back to the ship.
---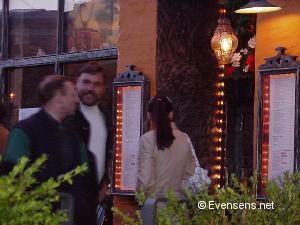 We had eaten in town in previous years and highly recommend it.
---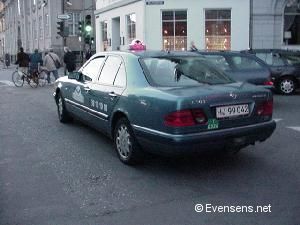 Taxis are not hard to find here. The drivers don't waste any time at all
getting where you ask them to go. In fact, we recommend you fasten
your seat belt and, if you are scare easily, close your eyes.
---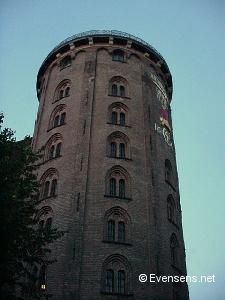 This and the following photos were taken out of the window of our cab.
---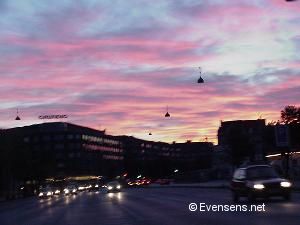 The sunset was fabulous.
---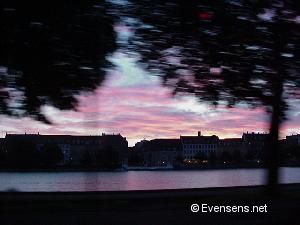 From our moving cab
---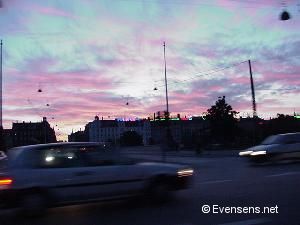 I kept clicking the camera
---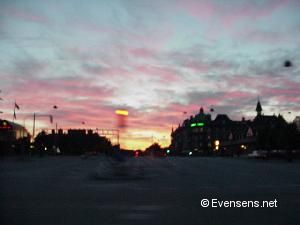 knowing the photos would be somewhat blurred,
but the colors would be fantastic.
---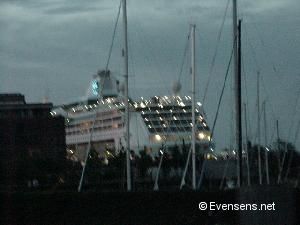 As we rounded one last corner, Splendour came into sight.
She's not rocking: this photo is tilted and blurred because of the speed
the driver took on the corner as I tried to hold the camera steady.
---
The Evensens on the Internet
COPYRIGHT © 1994 - 2009 by Lois A. Evensen
Front Door - Personal Home Page - Quick Reference/Archives
Travel Questions? Post them here only.
View the Visitors Comments Page. Add your non-travel comments.
No part of this web site may be reproduced in any form without written permission from its owner.
You are welcome to link to this site at http://www.Evensens.net. Do not link directly to images.
If you have other questions or comments related to this web site, links, or would like to purchase any of the Evensen images, contact the Webmaster.
ALL RIGHTS RESERVED
---
.


United We Stand