The Acropolis
Athens, Greece
---
Athens, Greece, a port of call of Royal Caribbean's
Splendour of the Seas
May 11, 1999
Images by
Kjell & Lois Evensen
---
Background Image: Wall of The Acropolis, Athens, Greece
---
Due to the war in Kosovo, Splendour of the Seas' scheduled port, Venice, Italy,
was skipped and we were routed to Piraeus, Greece, the port city to Athens. Since we have
been to Venice more than once before, the substitute port was a welcome change for us.
---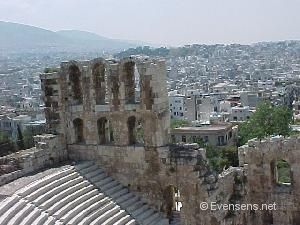 This is the Dionysos Theater, visible during the climb to The Acropolis.
---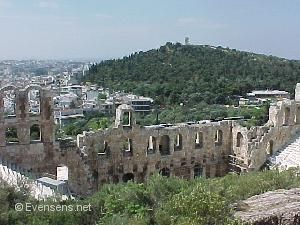 ---
The Acropolis and the surrounding ruins are in the process of being repaired and maintained.
Along the way to the top of the mountain, we saw what has to be described as a spare parts inventory.
---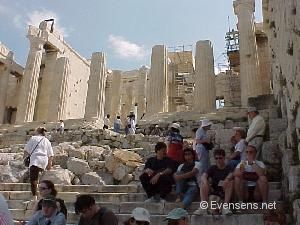 We heard many languages as visitors from around the world made the climb to the top.
---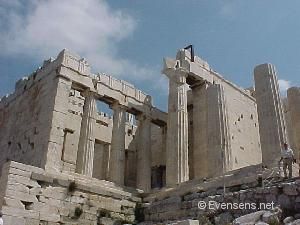 ---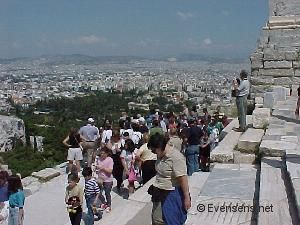 ---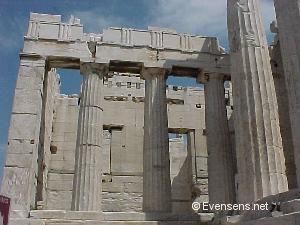 ---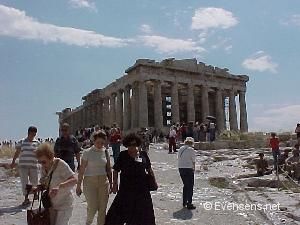 The Acropolis
---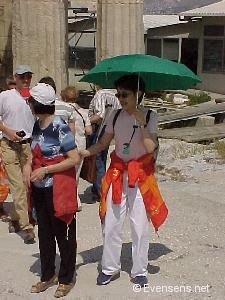 ---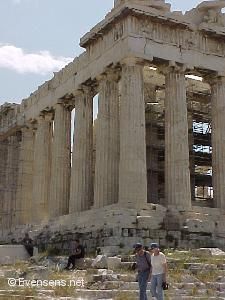 ---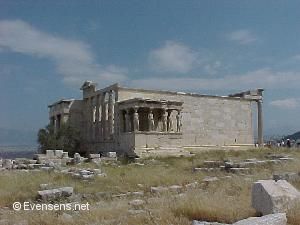 ---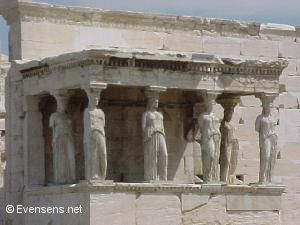 ---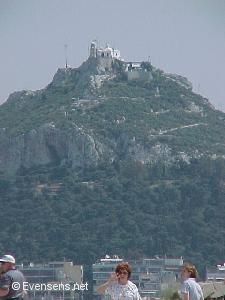 Monastary atop a neighboring mountain.
---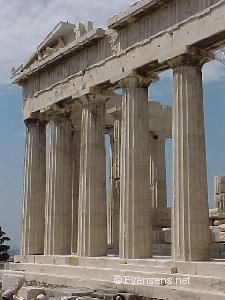 ---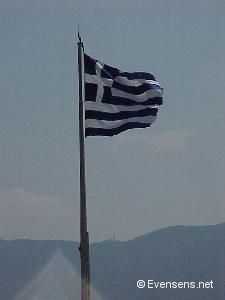 The Greek Flag flies poudly at the summit.
---
The City of Athens covers 165 square miles and is home to 3,100,000 people.
---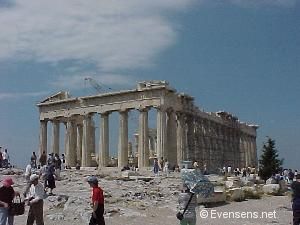 These views reveal the crane inside the structure.
---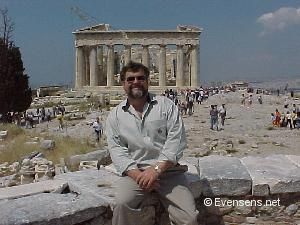 ---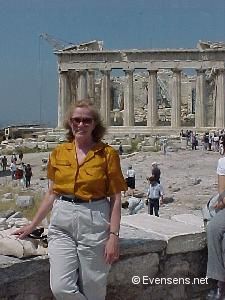 ---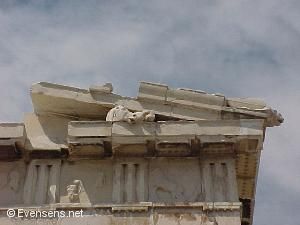 This close-up is of a sculpture of a horse crushed by the collapsed roof.
---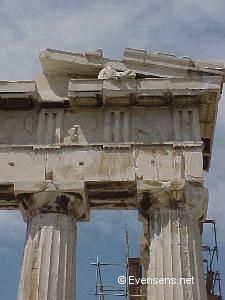 The capitals on these columns are doric.
---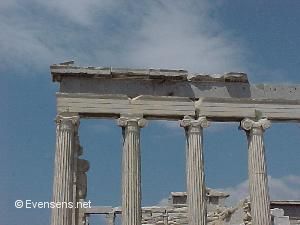 Ionic columns.
---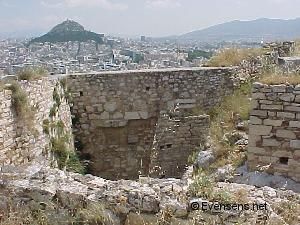 ---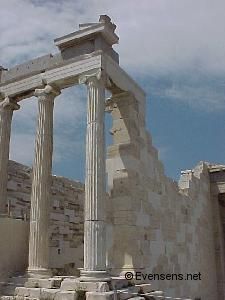 ---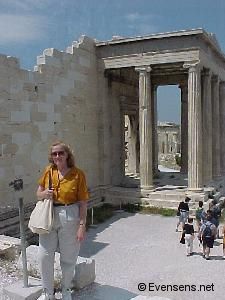 ---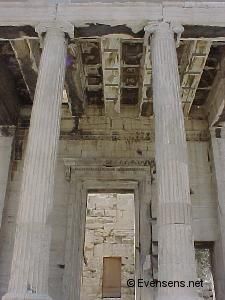 ---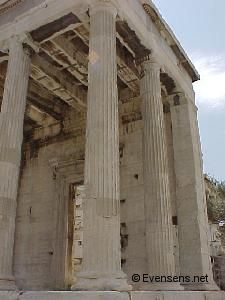 ---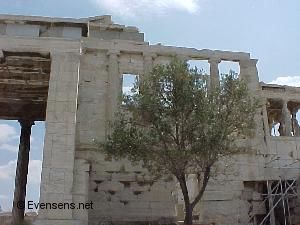 ---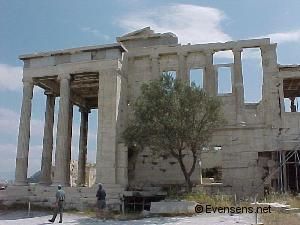 ---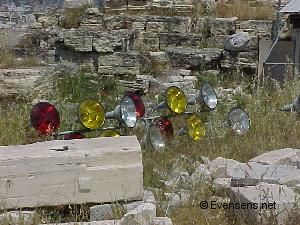 Banks of colored lights provide a glorious view of the mountain at night.
---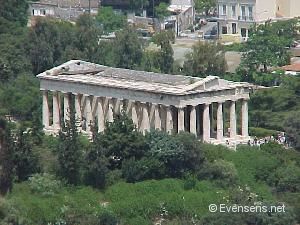 Ancient Agora
---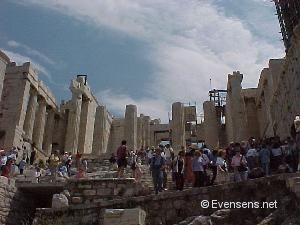 One last look up as we were descending the mountain.